Pat Blythe – Women of Blues Revisited – Part II
This piece first ran in DBAWIS just over two years ago.  It all started with the a series called Women in Song, based on a collection of CDs (made in Canada dontcha know) I had rediscovered when cleaning out "stuff". One thing leads to another, a name is mentioned, I start to poke around, one person leads to another and the next thing you know I'm down, waaaay down the rabbit hole. There are an incalculable number of stories and in one fashion or another, they are all linked. If one had to create a "family tree" of music…..well…..it would be "yuge" and nigh on impossible to follow. Just in our little music community here in Toronto, everybody is "related" somehow. I'm about to embark on another project and meet with an individual who has been around the business so long he is full of stories…..I'm sensing another rabbit hole….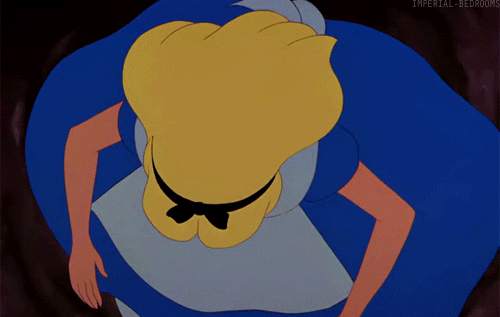 Update…..
While doing a bit more research for this column, I discovered this interesting tidbit. Around 1902 Ma Rainey began adding "the blues" to her repertoire. In an interview with musicologist and Fisk University Professor John Wesley Work in the 1930's, she described hearing a young girl sing about a man who had left her. Ma Rainey was so taken by the song she learned the song and used it as her encore for her act. According to Rainey, "The song elicited such response from the audience that it won a special place in her act. Many times she was asked what kind of song it was and one day she replied, in a moment of inspiration, 'it's the blues'". Did she coin the term? Some some have attributed it to her (as did Ma Rainey herself) but it's exceedingly difficult to credit a single individual.
"The blues, (short for blue devils), as a description of depression or despondency, first appeared in Anglo-American speech in the late 18th century….the blues were developing into a distinct song form in various areas of the deep south around the turn of the century. Evolving gradually out of antebellum work songs, street cries, hollers, ballads and various west-African musical traditions, the earliest blues were probably irregular, improvised and unaccompanied, more like musical speech than song." Immediately brings to mind Rap but that's for another day. So, without further ramblings, ladies and gentlemen, may I present…..
Ma Rainey – The Mother of Blues
I just finished watching the movie Bessie starring Queen Latifah as Bessie Smith and Mo'nique as Ma Rainey. Suggested watching by Roxanne, my friend and fellow writer, and an excellent recommendation it was. Thank you Rox…. the timing couldn't be more perfect. A great segue for this column and also for the series. Ma and Bessie were two completely different women singing their own style of the blues together, and apart, one learning from the other and taking the blues to a whole new audience. I'll start with the groundbreaker.
"Bessie Smith may have been the early blues' greatest singer, but Ma Rainey was its greatest performer." 
Born into a showbiz family, Gertrude Malissa Nix Pridgett arrived in this world on April 26, 1886 in Columbus, Georgia. She was one of the earliest known American professional blues singers  and one of the first to record — Mamie Smith was the first in 1920, Ma Rainey followed in 1923. Gertrude's grandmother and both her parents were singers. From the moment she exited the womb, Gertrude was surrounded by music.
Her talent was noticed at a very early age so Gertrude began appearing in minstrel and vaudeville stage reviews as early at 1900, debuting with the Bunch of Blackberries revue at the Springer Opera House in Columbus. In 1904, at the age of 18 years, she met and married William "Pa" Rainey who was thirteen years her senior. Rainey, a dancer and comedian, was a minstrel show manager and the two possibly met when he came through her town with a traveling show. From the moment she married Rainey, Gertrude became known as Ma Rainey. Together the Rainey's toured the south, midwest and Mexico with Fat Chappelle's Rabbit Foot Minstrels and later with Tolliver's Circus and Musical Extravaganza and various other black tent-show groups.  This was the time of Ma's artisitic apprenticeship and she was an astute student. When Ma and Pa Rainey began touring on their own they were billed as the "Assassinators of the Blues".
Assassinators of the Blues "Wanted" poster
Ma Rainey separated from her husband in 1916 and continued to tour with her own band Madam Gertrude Ma Rainey and Georgia Smart Sets.
In 1923 Rainey signed a recording contact with Paramount. She was a hugely popular singer in the Southern theater circuit and it's this experience that enabled her to enter the recording industry as a practised veteran and "stylistically mature talent." Billed as the "Mother of the Blues", Rainey recorded 100 songs between 1923 and 1928 on Paramount Records, and was accompanied by many noted jazz musicians such as Louis Armstrong, Tommy Ladner, Fletcher (Fletch) Henderson and Coleman Hawkins. Some of her more well-known recordings include Bo-Weavil Blues, Moonshine Blues, See See Rider (see aside below), Black Bottom and Soon This Morning. Blues singer Victoria Spivey was quoted as say in the blues magazine The Devil's Music, "Ain't nobody in the world been able to holler 'Hey Boweevil' like her. Not like Ma. Nobody." It's also important to note Rainey composed or collaborated on at least a third of the songs she recorded for Paramount. She did not read or write so reportedly showed up at sessions with drawings she had done which reminded her of the lyrics.
Gertrude 'Ma' Rainey – Bo-Weavil Blues
See See Rider Aside….
Arnold Shaw observed, in Black Popular Music in America, See See Rider had emerged as "one of the most famous and recorded of all blues songs. (Rainey's) was the first recording of that song, giving her a hold on the copyright, and one of the best of the more than 100 versions." 
C.C.Rider, See See Rider, See See Rider Blues or Easy Rider is an extremely popular American 12-bar blues song using traditional blues lyrics to tell the story of an unfaithful lover, commonly referred to as an "easy rider".  "See see rider, see what you have done," makes a play on the word see and the sound of easy. The song has been recorded by Lead Belly, Lightnin' Hopkins, Peggy Lee, Chuck Willis, Mitch Ryder & The Detroit Wheels, Eric Burdon, Chuck Berry, Elvis Presley, Ray Charles, Bruce Springsteen, The Kingsmen….and the list goes on and on….even a doo-wop version was recorded by The Orioles in 1952. In 2004, See See Rider was inducted into the Grammy Hall of Fame.
Louis Armstrong & Ma Rainey – See See Rider Blues (1924)
Eric Burden & The Animals – See See Rider
The Orioles – See See Rider
Chuck Willis
….and one more, just for good measure….
Mitch Ryder & The Detroit Wheels – See See Rider
In 1924 Rainey teamed up with Tommy Dorsey who was put in charge of recruiting the members of Rainey's touring band, The Wild Cats Jazz Band. Dorsey acted as both director and manager, ensuring that any musician hired could both read music and play "down home" blues.  Later that year Rainey debuted with Dorsey at Chicago's Grand Theater. This was the first appearance of a "down home" blues artist at the well-known southside venue.
Ma Rainey and the Wild Cats Jazz Band. Dorsey is on the far right at the piano.
Stage Presence….Rainey had it in spades. She owned the stage the minute she stepped foot on it. Famous for her incredibly powerful vocals, lively disposition, her dance and comedy, and a 'moaning' style of singing, Rainey would appear wearing her "multidirectional horsehair wig", her huge teeth capped in gold, an ostrich plume in her hand and her trademark necklace made up of shiny $20 gold coins against a flashy sequined dress. "The gravely timbre of her contralto voice, with its range of only about an octave, enraptured audiences wherever she went….a raspy, deep voice that held an emotional appeal for listeners." It was all in the delivery. Rainey was the consummate professional, both on the stage and in business. According to Mayo Williams, "Ma Rainey was a shrewd business woman. We never tried to put any swindles on her."
She was a flamboyant performer who knew how to put on a show and capture the audience's attention. One of her props was a large Victrola phonograph. It would be placed in the center of the stage and one of the girls from her chorus line would put a big record on it. The band would start playing and you could hear Rainey singing Moonshine Blues from within the box. After a few bars, she would open a door and step into the spotlight, her necklace, diamond-studded fingers and sequined dress all flashing in the stage lights. The crowd would go wild, swaying and singing along with her. Rainey's songs were simple, straight-forward and very deeply rooted in everyday black life….death, heart break, promiscuity, drinking, superstition, prison road gangs, hardship, lack of work….songs her audience could identify with.

Rainey had a somewhat wicked sense of humour and Black Bottom shines the spotlight on Ma Rainey's comedic bent. The Black Bottom is actually a dance and is said to resemble a "cow's hind legs mirred in mud." Apparently introduced by blues artist Alberta Hunter and starting in New Orleans, the Black Bottom worked its way to Georgia and then New York. In 1924, the stage play "Dinah" introduced the dance to the general public and, almost overnight, it became as popular as the Charleston.
Sample of Black Bottom Lyrics
"Now, you heard the rest
Ah, boys, I'm gonno show you the best
Ma Rainey's gonna show you her black bottom
I want to see that dance they call black bottom
I wanna learn that dance
Don't you see the dance you call the big black bottom
That'll put you in a trance"
Ma Rainey – Black Bottom
Rainey's style of rough country blues would heavily impact the more polished, urban style of blues popularized by Bessie Smith. There is some controversy as to precisely how much sway Rainey had on Smith. Some stories have Smith spending a number of years touring with Rainey and others who comment that Rainey's influence has been greatly exaggerated. However, Rainey had a did have a   decided effect on Smith's performing style. Older by just eight years, she showed Smith the ropes of the vaudeville performing business. Rainey was also a key figure in connecting the less refined, mail-dominated country blues and the "smoother female-centered urban blues of the 1920s."
Rainey's song, Prove It On Me contains open references to lesbianism or bisexuality. Rainey was arrested in 1925 for "taking part in an orgy at [her] home involving women in her chorus." The lyrics "it's true I wear a collar and a tie…. Talk to the gals just like any old man" and "Went out last night with a crowd of my friends They must've been women, cause I don't like no men" allude to her preferences for women as sexual partners. The ad for Prove It On Me showed Ma Rainey in a fedora and three-piece suit flirting with a couple of "babes" while a policeman eyes them suspiciously across the street. Homosexuality was against the law and pursuing same sex relations could land you in jail.
Ma Rainey – Prove It On Me Blues
Influence & Legacy
Rainey was inducted into the Blues Foundation's Hall of Fame in 1983 and the Rock and Roll Hall of Fame in 1990. Bob Dylan refers to Rainey in his songs Tombstone Blues, poet Sterling A. Brown wrote a poem entitled "Ma Rainey" and the book Mother of the Blues: A Study of Ma Rainey was written by Sandra Lieb and published in 1981. Rainey did much to establish the "classic" blues in America. "She was one of the first women to incorporate blues into minstrel and vaudeville stages shows, blending styles from country blues, early jazz and her own personal musical idiom." Many female blues singers following in Rainey's footsteps, including Dinah Washington and Big Momma Thornton, were inspired and influenced by Rainey.
Rainey's style of blues was going out of fashion in the 1930s. She returned home to Columbus to live with her brother in the house her earnings had purchased many years previous. She owned two theatres, The Lyric and The Airdome and ran them until she suffered a fatal heart attack on December 22 at the age of 53.
"The good-humored, rollicking Rainey loved life, loved love, and most of all loved her people. Her voice bursts forth with a hearty declaration of courage and determination—a reaffirmation of black life." – Daphne Harrison, Black Pearls
Cheers,
Sources
Red Hot Jazz; Biography; Wikipedia; YouTube; Jas Obrecht Music Archive; AllMusic; New Georgia Encyclopedia; StreetSwing; songlyrics.com; Rock and Roll Hall of Fame; pic-celebs.com; Bessie (the movie), Mother of the Blues: A Study of Ma Rainey
=PB=
Pat's column appears every Wednesday.
Contact us at: dbawis@rogers.com
"Music and photography….my heart, my passions." After an extended absence —  33 years as a consultant and design specialist in the telecommunications industry — Pat has turned her focus back to the music scene. Immersing herself in the local club circuit, attending the many diverse music festivals, listening to some great music, photographing and writing once again, she is eager to spread the word about this great Music City of ours…..Toronto. Together for 34 years, Pat 
also worked alongside her late husband Christopher Blythe, The PictureTaker©, who, beginning in the early 70s, photographed much of the local talent (think Goddo, Frank Soda and the Imps, BB Gabor, the first Police Picnic, Buzzsaw, Hellfield, Shooter, The Segarini Band….) as well as national and international acts. Pat is currently making her way through 40 years of Chris's archives, 20 of which are a photographic history of the local GTA music scene beginning in 1974. It continues to be a work in progress. Oh…..and she LOVES to dance!